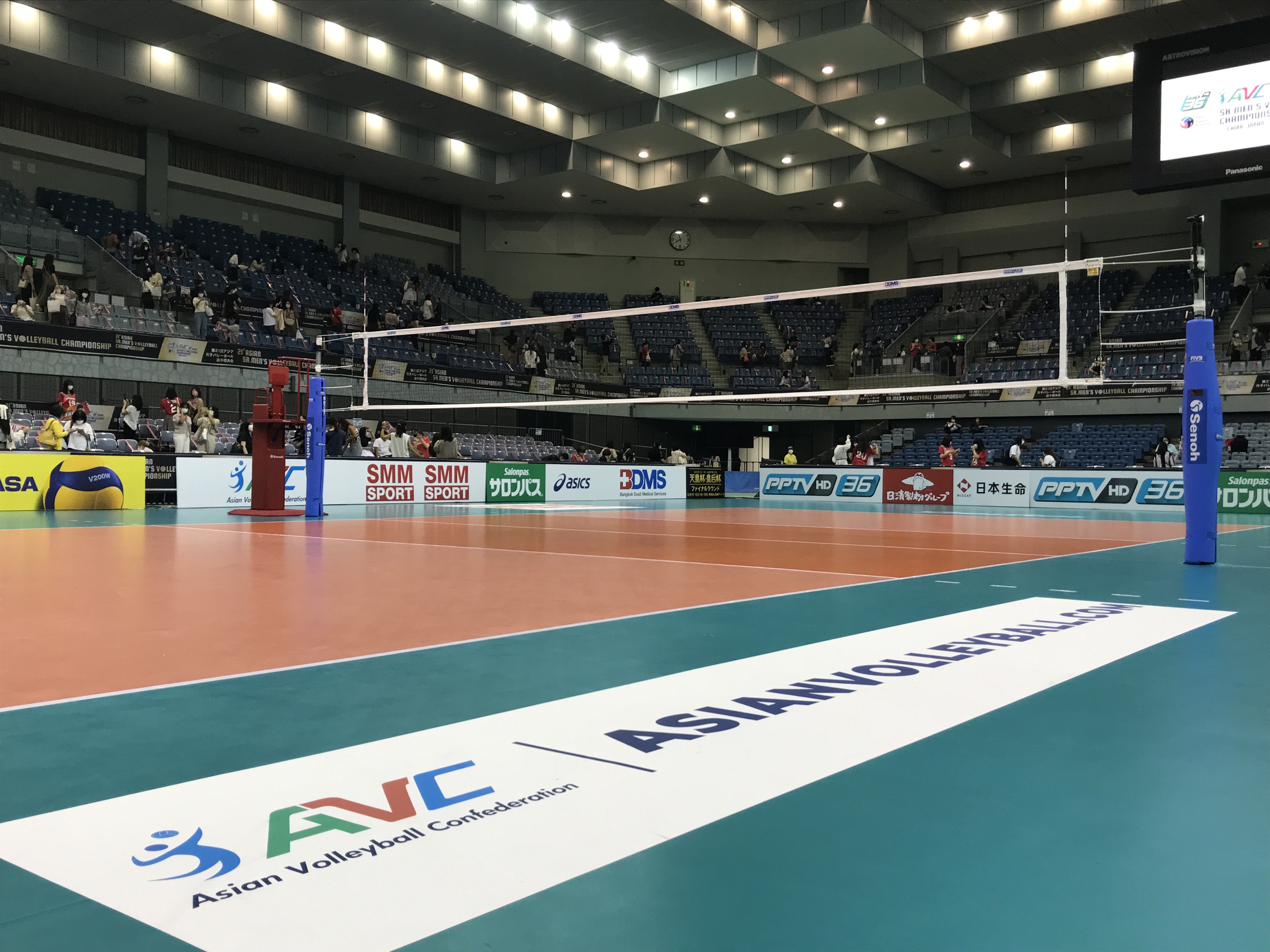 Volleyball came back to Japan.
The 21st Asian Senior Men's Volleyball Championship kicked off on Sunday, September 12, in 2 venues, Chiba Port Arena and Funabashi Arena. 16 teams match up in a round robin until September 19.
Senoh is supplying volleyball net system to the event as Official Supplier. Through the net system, we will continue to support the athletes, the event and the volleyball community.